Regular price
Sale price
$29.00 USD
Unit price
per
Sale
Sold out
EltaMD SilverGel is a clear, amorphous antimicrobial wound gel containing 55 ppm silver. EltaMD SilverGel is designed to provide a moist healing environment and to help control bioburden.
Prevents bacterial growth
Promotes healthy wound healing
Provides broad-spectrum antimicrobial protection for high-risk or infected wounds with light to moderate exudate
Absorbs up to equal its volume of wound exudate
Viscosity allows full antimicrobial contact with entire wound bed
Remains clear while in use and will not discolor or stain tissue
Provides sustained and effective silver ion release for at least three days (proven by comprehensive testing)
Applies easily and remains in wound bed
Non-cytotoxic and water-soluble
INGREDIENTS
Glycerin: Provides moisture retention and is a skin conditioning agent and skin protectant
Purified Water, Glycerin, Carbomer, Triethanolamine, Sodium Chloride, Silver Nitrate, Diethanolamine
HOW TO USE
Exudate amounts: None, low or moderate. Do not use on wounds with high amount of exudate. EltaMD SilverGel can be used for OTC use on abrasions, minor burns, superficial cuts, lacerations, and minor irritations of the skin. Under supervision of a medical professional, it is indicated for use on sites where infection exists or threatens including surgical wounds, 1st and 2nd degree burns, grafted wounds, skin tears, donor sites and various skin ulcers.
Cleanser wound.
Apply generous amount of EltaMD SilverGel directly onto the affected site or apply as directed by physician.
May be covered with a dressing when directed by physician.
Repeat as necessary to prevent/deter infection and to keep wound moist.
Dressing Information
EltaMD SilverGel may be covered with a dressing when directed by physician.
Changing the Dressing
1. Remove secondary dressing, if one is applied.
2. Cleanse the wound bed to remove any remaining EltaMD SilverGel.
3. Re-apply EltaMD SilverGel, following Directions.
Dressing Changing Frequency
EltaMD SilverGel may be left in a wound for up to 3 days. Dressing should be changed if excessive exudate begins forming or if a secondary dressing becomes soaked with exudate. Dressing should be changed as recommended by an appropriate clinical authority.
Share
View full details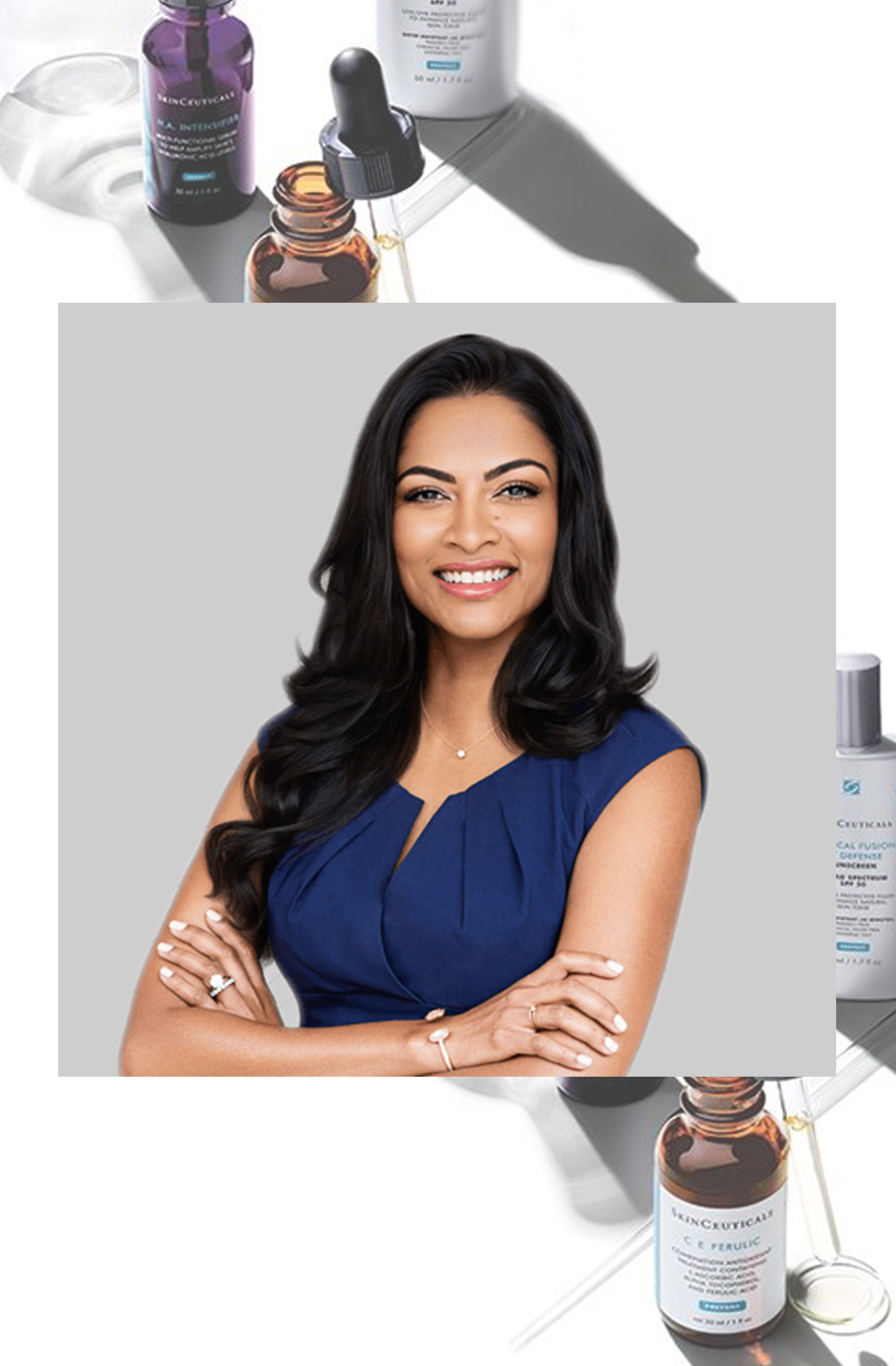 Advanced Skincare
Curated by Dr. Sarmela Sunder